Seit vielen Jahren arbeiten wir mit den besten Internationalen Schulen im In- und Ausland zusammen. Schüler aus über 20 verschiedenen Nationen sind am Start. Das Programm ist sowohl von den Tageszeiten als auch von den Ferienzeiten speziell auf die Bedürfnisse der internationalen Schüler zugeschnitten. Der Unterricht wird wahlweise in Deutsch, Englisch, Italienisch, Französisch oder Holländisch abgehalten.
ESM – Europäische Schule München
Ganzjahresprogramm Tennis in der Schulzeit
30 Wochen Tennistraining Anfang Oktober bis Ende Juni
Spieltermine während der Woche und am Wochenende
Anmeldung über die Elternvereinigung der Europäischen Schule EV-ESM
Munich International School – MIS Tennis Team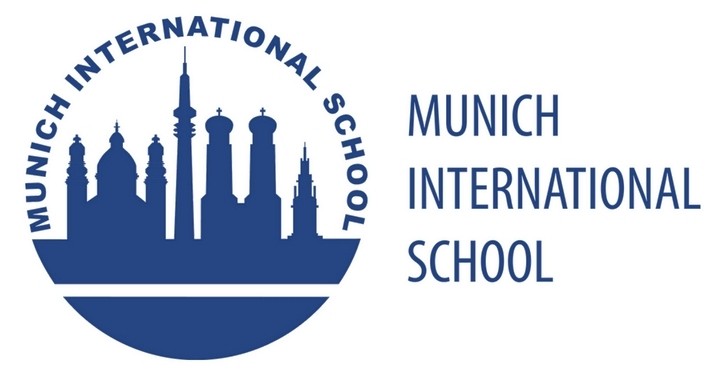 Das Middle School Team mit rund 10 Mädchen und 10 Jungs trainiert im Herbst wöchentlich 2x und spielt gegen andere Internationale Schulen aus ganz Europa. Die besten vertreten die MIS beim SCIS Turnier in Zürich.
Das Senior School Team trainiert im Frühjahr ebenfalls 2x wöchentlich. Das wichtigste Turnier ist hier ISST, ebenfalls mit mehreren vorbereitenden Freundschaftsspielen. Nach zwei sensationellen Aufstiegen spielt die MIS in der höchsten Division!
Middle School Training: September – November
Senior School Training:  March – May
Monday and Thursday: 16:15-17:45
After the ski-week we will start the team preparation for spring
For sign-in, please contact the MIS-Athletic department
Zur MIS-Website
Specials
Special Packages für Schüler der MIS und ESM
Unterricht auf Wunsch in englischer Sprache
Abstimmung des Trainings auf die Unterrichtszeiten
Ferienprogramme in den internationalen Ferien
Tennis im Rahmen von Nebenschul-Aktivitäten
Tennis im School Team
Everyone who is interested should inform us as soon as possible at +49 (0)89 6121326 or alex@tennis-raschke.de or our contact form.
Für die Schüler der Internationalen Schulen bieten wir spezielle Ferienprogramme an – angepasst an die internationalen Ferien.
IMG Academy - Bollettieri Tennis
IMG ACADEMIES – NICK BOLLETTIERI TENNIS
Seit 1993 sind wir offizieller Repräsentant der Nick Bollettieri Tennis Academy in Florida, USA. Aus der damaligen Tennis Talentschmiede Nr. 1 entwickelte IMG die weltgrößte und erfolgreichste Multi-Sports-Facility der Welt mit zahlreichen weiteren Sportarten. Hier sind die Stars Andre Agassi, Serena Williams, Maria Sharapova und viele andere groß geworden.
Top Infrastruktur, intensives Training nach neuesten Erkenntnissen mit qualifizierten Coaches und hervorragende Trainings- und Matchpartner aus der ganzen Welt, ganzjährig Sonne – nur einige der unschlagbaren Vorteile. Für den ambitionierten Tennisspieler ein einzigartiges Erlebnis, für den leistungsorientierten Nachwuchs mit professionellen Ambitionen ein Muss.
Wir kümmern uns um Sie:
Eingangscheck für präzise Einstufung
Trainingsschwerpunkte und Programmgestaltung
Anmeldeformalien
Optimale Preisgestaltung
Kei Nishikori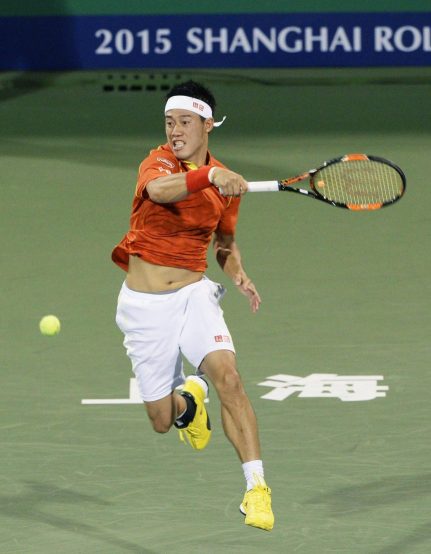 Coming from abroad
So you have just arrived in Munich. You've moved into your 
Apartment, taken a quick look at your new workplace and the kids' new school. Well done! However, you feel there's still something missing: hobbies and friends to share them with.
Sports play an important role for sozialising. Tennis Raschke offers a great opportunity to meet local people and make new friends. No matter what level you're at, from Beginner to Pro, we offer a  variety of classes for every level, age as well as private lessons.
Tennis Raschke has numerous international players based on ist close relationship to
MIS (Munich International School )
and
ESM (European  School Munich)
. During the schools' Tennis season, our international coaches practice with the students at either the schools' facility or here in Taufkirchen. The teams participate at international tournaments (ISST,SCIS) and secured their place in Division 1!
We offer ongoing group classes as well as camps during the school holidays.
Looking forward to meeting you!